Spain still most popular overseas retirement destination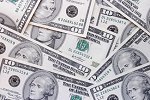 Spain still most popular overseas retirement destination
A recent survey shows that the financial crisis has not dampened the appetite for British pensioners to look for a property overseas in which to spend their retirement. According to HSBC, Spain remains the most popular destination with more than 25 per cent of those surveyed between the ages of 45 and 64 saying they planned to buy a property on the Iberian Peninsula.

The second most popular destination was France, followed by Italy. Although the last five years have been a financial struggle for many, HSBC said those with better pensions and assets could take advantage of the dip in property prices, which are now below pre-2007 levels.

The survey found that the average amount of money Brits between 45 and 64 were prepared to spend on a property is £117,000. Most respondents looking to purchase a house said they would like to buy it outright rather than enter into a mortgage.

James Yerkess from HSBC said that although the economic slump had an impact on savings and incomes it also resulted in a drop in house prices in many popular overseas destinations. However the property slump has made some people wary.

The study also found that only 20 per cent of those planning to buy a property in another country would move to that country permanently.