Brits flock to Bulgaria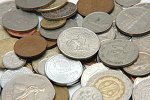 Brits flock to Bulgaria
With its low cost of living and extremely competitive property prices, Bulgaria is a popular destination for Brits moving abroad. It is estimated that some 30,000 UK expats now call Bulgaria home. The country joined the EU in 2008 when housing prices hit a peak. However, the global economic downturn hit prices hard. The market is now more stable and there are some amazing bargains to be had.

Bulgaria is popular with people looking for a laid-back lifestyle in a region where the locals are welcoming, the air is clean and the streets are safe. The central city of Veliko Tamova is the destination for around 20 per cent of Brits. Although the town is steeped in history, it has a modern centre with department stores, restaurants and cafes as well as theatres, art galleries and museums.

Veliko Tamova is also close to international airports. Although its popularity means that property prices are slightly higher than in other parts of the country, it is still possible to pick up a three-bedroom home for under £40,000.

Bulgaria is also popular with those looking for a second home within the EU. A mountain retreat just outside the town of Elena built in the Bulgarian Renaissance style will cost around £30,000.

Because it is a member of the EU, retirees are allowed to draw their UK pension here.