Pensioners moving abroad face financial difficulties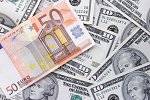 Pensioners moving abroad face financial difficulties
| | |
| --- | --- |
| Published: | 19 Jul at 9 AM |
Brits approaching retirement and planning to spend their golden years in another country are being warned to consider their financial situation carefully. The weakening of the pound and austerity measures aimed at benefits such as pensions mean many are finding their spending power dramatically reduced.

Although other countries offer the promise of a more relaxed way of life, cheaper living and better weather, pensioners need to be aware of other factors that can leave them struggling financially.

Although Australia, South Africa and Canada remain popular destinations for retirees, there is no reciprocal agreement with the UK regarding pensions. This means the value of the state pension is frozen and will not rise in line with inflation.

Pensions are also paid out in sterling, which means expats run the risk of losing out to poor exchange rates. The UK government has also decided to cut back on benefits such as the winter fuel allowance for people living abroad. This can reduce a pension by as much as £300 annually.

MGM Advantage, the annuity provider, has conducted research that reveals poor financial advice can leave expats struggling to make ends meet. MGM's Andrew Tully said it was vital that retirees looking to move overseas take a detailed look at their finances. He added that some of the most popular destinations such as Spain, Ireland and Cyprus have seen their economies collapse.