Move abroad for a better job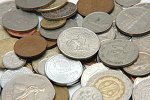 Move abroad for a better job
| | |
| --- | --- |
| Published: | 26 Jul at 9 AM |
A recent survey has found that more than a fifth of people living in the UK intend to spend some time living abroad before they are 40. However, another 18 per cent of respondents said they would only consider moving to another country after they had retired.

The study, conducted by Global Visas, found that Brits aged between 18 and 25 planning to move abroad in the future would do so before they were 40 in order to experience the world whilst still relatively young.

Nearly 30 per cent said they believed that by the age of 40 they would have enough employment experience and enough money in the bank to get a decent job overseas.

Of those who told researchers that they planned to move abroad, 62 per cent said they would do so on a temporary basis and 38 per cent said the move would be a permanent one.

When asked whether experiencing another culture was a good idea 29 per cent said yes. The survey also found that 27 per cent of respondents had enjoyed their previous travelling experiences and wanted to do more and 41 per cent believe that making the move to another country would provide better job opportunities.