US remains top choice for professionals moving abroad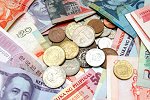 US remains top choice for professionals moving abroad
As more people choose to move abroad in search of a better career recent research reveals that the US is still the number one destinations for those looking to relocate. Recruitment firm Hydrogen found that the second most popular country for professionals to head to was the UK with Australia taking the third spot.

It is estimated that around 200 million people now live and work abroad. The survey looked at 2,000 people in 90 different countries and discovered that the top reason (18 per cent) for choosing to move overseas was improved career opportunities. The opportunity to gain new experiences was also a popular reason with 16 per cent of respondents and further 16 per cent admitted they had moved to another country because of greater earning potential.

Although it is still the case that most expats are choosing developed countries Asian destinations including Indonesia, Malaysia and Singapore are becoming increasingly popular with those seeking a better standard of living.

The 2013 'Global professionals on the move' report is the fourth annual study conducted by Hydrogen. It found that the popularity of the US had risen by 7 per cent to 23 per cent over the past year. The UK is popular with professionals looking for a dynamic market for technology, life sciences and law.

Australia remains at the top of the poll because of its developed professional sectors combined with an excellent quality of life.