Third of expats move abroad for work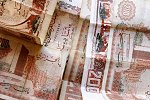 Third of expats move abroad for work
| | |
| --- | --- |
| Published: | 12 Jul at 9 AM |
A recent survey by Lloyds TSB International reveals that around a third of expats leaving the UK are doing so for work reasons.

The study found that of this number seven out of 10 reported earning a higher wage than at home. Pay in the UK has struggled to keep up with inflation with many workers having their pay frozen as the UK struggles to emerge from the financial crisis.

Moving abroad does not only often mean more money in the bank, many countries attractive to expats have a lower cost of living meaning money stretches further. Australia is still one of the most popular destinations for Brits leaving the UK because of the language and a similar culture.

Over the past year the Aussie dollar has lost some of its power and many cities Down Under have become more affordable. Although Sydney is still the most expensive, Brisbane, Darwin, Adelaide, Melbourne, Perth and Canberra have all slipped down a list of most expensive cities on the planet.

Lloyds TSB International Director, Richard Musty, said a difficult employment market meant more people were prepared to move overseas in search of work and that many companies realised this. He added that it was encouraging to see many firms were prepared to encourage this by offering assistance such as help with housing costs, a moving allowance and flights back home.