Most Brits would miss the pub if they moved abroad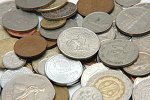 Most Brits would miss the pub if they moved abroad
| | |
| --- | --- |
| Published: | 14 Jun at 9 AM |
A recent survey has discovered that the one thing people living in the UK would miss most if they moved to another country is the British pub. The study, conducted by Global Visas, found that 36 per cent of respondents felt that the pub culture was integral to life.

In second place was high street fashion with 21 per cent admitting they would miss it and in third place came a cup of tea with 14 per cent saying they would miss a good brew the most.

Reasons given for missing an English pub included the beer being cheaper at home than it is in other countries, not being able to take pubs with you and the fact that other countries just don't do pubs like the Brits do.

Global Visa marketing director Gary Smith said that the pub culture was part of British life whether for a quiet pint or a leisurely Sunday lunch or for a big night out or a Thursday pub quiz. He added that Britain may not have the greatest weather on the planet but it does know how to pour a perfect pint.

Also included on the list of what Brits would most miss if they moved abroad was Yorkshire puddings, fish and chips, the royal family and British television.