Skilled migrants essential for Australian economy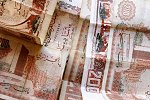 Skilled migrants essential for Australian economy
| | |
| --- | --- |
| Published: | 24 May at 9 AM |
The Australian government has not adjusted its expected immigration figures for the coming year. Last year the figure stood at 190,000 and the number has remained the same in this year's Federal Budget.

The news will be welcomed by those who plan to move Down Under for work after months of rumours that the government planned to slash the number of temporary work visas issued because of alleged abuse of the system. The number of skilled migrant visas to be given out will be 128,000 with 60,885 visas earmarked for family migration. There will also be 565 special eligibility visas available.

Immigration Minister Brendan O'Connor said skilled migrants were essential to the health of Australia's economy as they help to fill gaps in all regions. The skilled migrant scheme is broken down into several sub-categories including Business Skills visas, Employer Sponsored visas, Regional Sponsored Migration, the Employer Nomination Scheme and General Skilled Migration.

The government said it is committed to supporting families and has increased the number of visas available to partners, children and parents by 700.

The immigration department said it also aims to cut the amount of time it takes to process and issue visas.