Emigration soars among Irish young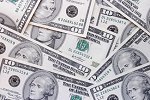 Emigration soars among Irish young
| | |
| --- | --- |
| Published: | 17 May at 9 AM |
A new study shows that the recession in Ireland is hitting younger people hardest and fuelling a growth in the number deciding to move abroad. The survey by the Economic and Social Research Institute reveals that older age groups have not been affected as much by the economic results of the property crash as younger people.

Those under the age of 45 were found to have been hit harder by factors such as negative equity, mortgage arrears, weekly spending, disposable income and unemployment.

Excluding housing costs such as rent and mortgage repayments, the biggest difference between the older and younger age groups was weekly expenditure. Households over the age of 45 were found to have seen average weekly spending increase by 24 per cent compared to a drop of 32 per cent for those under 45.

The main reason for this appears to be changes in levels of income. The study found that between 2005 and 2010 incomes for the under-45s fell by an average of 14 per cent, but increased by an average of 41 per cent for the older age group.

The difference is just as stark in terms of employment. In 2010 the unemployment rate for those under 45 was 14.2 per cent whereas for the over-45s it was just 5.6 per cent.