Pensions loophole for foreign spouses closed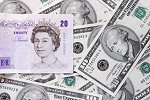 Pensions loophole for foreign spouses closed
| | |
| --- | --- |
| Published: | 10 May at 9 AM |
A loophole in UK law means that thousands of people living overseas are able to claim a British pension, even though they may never have even set foot in the country, according to Pensions Minister Steve Webb.

A married persons allowance worth as much as £3,500 annually can be awarded based on their spouses National Insurance contributions.

Although new applications will now not be accepted, those already receiving the allowance will be allowed to do so for the remainder of their lives. Mr Webb said it was unacceptable that some 22,000 people living abroad were permitted to claim a state pension because they are married to a Brit.

The minister claims the allowance is costing taxpayers £410 million every year. In 2016 a new single tier pension is due to be introduced. For those who can prove they have been working in the UK for at least 35 years this will be worth around £7,000 per year. Claims from spouses who have never worked in Britain will not be accepted.

Mr Webb has also warned middle class workers that they need to save more money for their retirement or face a dramatic drop in their standard of living. He advised employees to sign up to automatic escalation, a scheme that commits money from future pay rises to a pension.