Burglary shooting couple move to Australia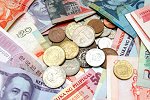 Burglary shooting couple move to Australia
| | |
| --- | --- |
| Published: | 27 Sep at 10 AM |
A British couple held for 66 hours by police after burglars were shot at their home have moved to Australia because of worries about a revenge attack.

Andy and Tracey Ferrie have quit the UK to be away from the "living nightmare" that they have gone through since the incident occurred one month ago. Two men have now been sent to prison for four years for the robbery.

Mrs Ferrie's mother, Hazel Towell, said that the couple had been living in constant fear of revenge attacks from either the burglars or their families and decided that it was best to escape the UK.

The Ferries have spent the last few weeks in a hotel, too afraid to go back to their Welby cottage in Leicestershire. They are now even refusing to inform their family of their new address in Australia, or even which city or city they will be living in.

The couple were arrested following the shooting on suspicion of causing grievous bodily harm but allowed to leave on bail just three days later. The Crown Prosecution Court informed them that they would not be facing any charges. Mr Ferrie said that he shot at the burglars with a legally-obtained shotgun to protect his wife.