Overseas students to be identified in immigration figures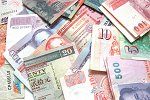 Overseas students to be identified in immigration figures
| | |
| --- | --- |
| Published: | 13 Sep at 6 PM |
Foreign students in the UK are to be marked out in immigration figures as the government focuses on monitoring those who come in and go out of the country more closely.

Students who are not from Europe are set to be "disaggregated" within total net migration data in part of a new transparency initiative. Ministers have also revealed that officials will aim to keep better track on the amount of students leaving the UK amid concerns that the current regime does not register the number of graduates staying in the country after completing their degree courses.

The move comes on the back of claims from MPs and universities that permanent migration figures should not include students because it was misleading and meant there was the potential of damaging the country's reputable higher education system.

The government has said for some time that it hopes to reduce net migration from hundreds of thousands to tens of thousands by 2015. The current migration figure stands at 216,000, and critics are of the opinion that the only way this goal can be achieved is by not including students in the figures.

In August, London Metropolitan University became Britain's first university to see its licence to sponsor overseas students revoked as a result of visa infringements and many feel more educational establishments will face the same punishment.