French police fear expat woman murdered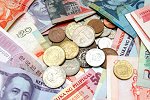 French police fear expat woman murdered
| | |
| --- | --- |
| Published: | 31 Aug at 2 PM |
Police have charged the gardener of a British woman living in France with her murder. Although they are yet to find a body, investigating officers say blood matching Patricia Wilson's profile was found in her cottage in the village of Vabre Tizac and in her gardener's car.

The 58-year-old sold her property portfolio in the UK to move to the tiny village in southwest France and renovate her dream cottage with her long-term partner Donald Marcus. However, she started a relationship with the gardener after the couple broke up around a year ago.

The gardener has not been named by police and denies murder. Police have dredged a lake near her house and searched the surrounding countryside and the gardener's house, but found no sign of the retiree's body.

She was first reported missing last weekend by her neighbours, who noticed that her windows had remained open despite a heatwave and her car hadn't moved. Police say it is clear that Ms Wilson is a victim of murder.

Ms Wilson is a former advertising executive from Welwyn Garden City. She was a keen photographer and artist and reportedly an avid user of Facebook.