Returning expats fact mortgage disappointment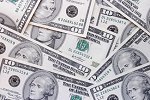 Returning expats fact mortgage disappointment
British expats affected by the eurozone troubles and planning to return home and buy property in the UK may end up being refused a mortgage.

Thousands of UK nationals who emigrated to Greece, Cyprus and Spain to seek a better standard of living are thought to be ready to return to Britain after being hit with poor exchange rates and declining property prices for several years.

However, the majority of expats are expected to find it difficult to get a mortgage back home as lenders usually impose strict lending regulations on expats, in some cases not lending to them at all. According to mortgage brokers, just a small number of lenders will give mortgages to returning expats, and these deals generally come with strict criteria.

The two main UK banks that will offer mortgages to expats are NatWest and Halifax. Halifax will lend as much as 75 per cent of a property's value but only if the expat is returning to Britain within three years. Lloyds TSB, which owns Halifax, will lend to expats that have resided outside Britain for over 183 per year, although the property must be their main residence.

However, other main UK banks will only offer mortgages to expats that work for a multinational firm.