Fewer maids to be sent from Indonesia to the UAE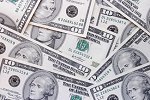 Fewer maids to be sent from Indonesia to the UAE
| | |
| --- | --- |
| Published: | 30 May at 3 PM |
The UAE's Indonesian Ambassador Salman Al Farisi wants to see the amount of his countrywomen working in the UAE as housemaids fall by 15 per cent over the next three years.

Mr Al Farisi said that this could be the first step in stopping unskilled workers finding employment in the country altogether. He said that he hoped for more professional and skilled workers from Indonesia being employed in the Emirates instead. He insisted that this could be attainable and that there are many opportunities for highly qualified workers in the hospitality, aviation and oil and gas sectors in the UAE.

Earlier in May he met with the Abu Dhabi Gas Industries (Gasco) senior vice president Rashid Al Shamsi, who said he was prepared to recruit more professionals from Indonesia in Abu Dhabi. He said that they wanted to expand their oil and gas and petrochemicals activities in the country.

Of the roughly 100,000 Indonesians currently in the UAE, 65 per cent are thought to be housemaids, according to the Indonesian Embassy's head of consular section Hannan Hadi.
Earlier in the year, a draft law that would ensure domestic workers had new rights, such as a weekly day off, was approved by the Federal Cabinet. It requires employers to allow domestic staff working on their day off a day in lieu or a day off. The FNC must now pass the draft law and then it has to be signed into law President Sheikh Khalifa.