Graduates overseas could face court due to unpaid loans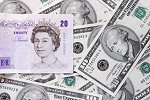 Graduates overseas could face court due to unpaid loans
| | |
| --- | --- |
| Published: | 25 May at 12 PM |
There is an increasing number of graduates seeking job opportunities overseas but using a stint in a foreign country as a way of avoiding repaying debt may have serious repercussions.

Moving abroad to escape student debt could seem like the perfect way to get out of making repayments but borrowers now face the possibility of fines or court proceedings if they fail to keep up their payments to the Student Loan Company (SLC).

Borrowers have a common misconception that quitting the UK means loan repayments do not have to be paid but the loan agreement's terms and conditions list overseas repayment schedules. In several cases, residing abroad can even put up the amount that must be repaid.

In Britain, borrowers only have to make repayments if they earn more than £21,000. This theory also applies overseas, but the thresholds vary in different countries. For example, the lower income threshold in France is £25,200, while it is just £8,400 in India.

If borrowers do not declare their income to the SLC, the organisation is able to allocate a default repayment, which is far higher than the income percentage in most cases. Worse still, legal action could also be taken. If the borrower does not keep in contact with the SLC or stick to its conditions, arrears will be calculated in order for the legal process to begin.