Net migration to Britain remains above 250,000 per year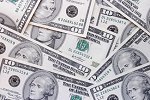 Net migration to Britain remains above 250,000 per year
| | |
| --- | --- |
| Published: | 24 May at 6 PM |
Annual net migration to the UK is still at record high levels of over 250,000 per year in spite of Home Secretary Theresa May's declared ambition to reduce it to less than 100,000 before the next election.

Figures published on Thursday by the Office for National Statistics (ONS) showed that the politically sensitive net migration figure – the number of individuals arriving to stay in the country for more than a year minus the amount of individuals going to live overseas for more than a year – in the year ending September 2011 was 252,000.

The figure is just 3,000 less than the 255,000 recorded during the previous 12 months to September 2010 and represents an increase of 2,000 from the figure in the previous quarter of 250,000 during the 12 months to June 2011.

The most recent data will be a bitter pill to swallow for Home Office ministers, who have installed new curbs on workers from outside Europe, including a yearly cap on skilled migrants as well as a clampdown on foreign students but have not yet seen the net migration numbers moving in the desired direction.

Downing Street insisted that the government remained as committed as ever to ensuring net migration falls to "tens of thousands".