Swiss bankers prepared for French arrival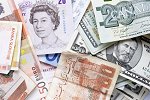 Swiss bankers prepared for French arrival
| | |
| --- | --- |
| Published: | 23 May at 2 PM |
Switzerland is bracing itself for an influx of moneyed French immigrants after Socialist Francois Hollande was victorious over Nicolas Sarkozy in the country's presidential elections.

Hollande wants to bring in a 75 per cent tax on income over one million euros as a way of combating the budget shortfall in France. The levy could drive wealthy French nationals to relocate to Switzerland, in turn lowering their taxes via that forfait system, a one-off annual payment for foreigners based on expenditure instead of income.

Switzerland-based Micheloud & Cie partner Francois Micheloud described it as "hunting season" on rich people in France. The firm helps foreigners relocate to Switzerland, and Micheloud revealed that the number of French citizens requesting assistance over the last 18 months has tripled.

Switzerland had 5,445 individuals in the forfait system by the end of 2010, with over 33 per cent of them being French, said Micheloud. Out of the 300 wealthiest individuals and families in Switzerland, according to Bilan magazine, 43 of them are French including the Peugeot family and Daniel Hechter.

The number of foreigners using the forfeit system jumped 31 per cent from 2006 to 2010, revealed figures from an organisation representing the 26 cantons' finance directors. The system was initially introduced back in the 1860s by the Vaud canton as a way of getting affluent British residents to fund local services.