More expats sent to work in emerging markets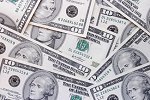 More expats sent to work in emerging markets
| | |
| --- | --- |
| Published: | 22 May at 9 AM |
More workers are being sent overseas for their jobs with challenging emerging markets like China among the most common destinations, revealed new research.

The study, published in the Global Mobility Survey 2012, found that 47 per cent of organisations overall report an increase in assignments during the past 12 months and 45 per cent expect growth in the coming year. The report states that this can largely be put down to an expansion of operations within existing nations and into new markets, describing the expansion into emerging markets as "explosive".

Emerging markets are now developing into the most common destinations. Out in front is China, with 21 per cent of organisations saying that it has become the most common destination for their workers to be relocated to. The research also reveals that assignments lasting between one and three years are still the most common, making up 62 per cent; however, assignments of less than a year now make up 24 per cent of all placements.

China, Brazil, Russia and India are viewed as the most challenging destinations with cultural differences cited as the main reason. The primary reason why there is a high demand from emerging markets can be put down to a lack of talent locally. The report also points out that despite the massive change in lifestyle, people are keen head overseas, attracted by a combination of the challenge and excitement.

However, the opportunity of moving abroad does not appeal to everybody. The report states that with many couples now having dual careers, more and more people are opting not to move overseas due to the risk of hindering their spouse's careers.