NZ emigration to Australia hits annual record in April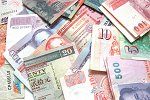 NZ emigration to Australia hits annual record in April
| | |
| --- | --- |
| Published: | 21 May at 4 PM |
The amount of New Zealanders flocking to Australia picked up pace in April, with annual departures hitting a record 53,462.

Some 4,500 Kiwis moved to Australia last month, with Statistics New Zealand reporting a net loss of 3,500 for the month. This saw the annual net loss hit 39,800, nearly 13,000 more than a year earlier. Statistics NZ said that annual outflows across the Tasman have been at record highs since November last year.

The total number of migrants last month was 2,300 for a yearly outflow of 4,000. The yearly figure consisted of 87,800 leaving and 83,800 new migrants arriving. The exodus for Australia has been ongoing for years as people go in search of an improved standard of living and higher wages.

Meanwhile, there was a fall of 1.1 per cent in the amount of short-term visitors in April. The number dropped to 196,700, with European tourists – particularly Irish, Spaniards and Germans – declining by 23 per cent. The number of Asian visitors jumped by 35 per cent last month compared with the same month last year to 11,600, with an increase in Japanese tourists following the tsunami and earthquake last year.

On a yearly basis, short-term visitor numbers went up by 3.9 per cent to 2.6 million. Spending by foreign tourists remained flat in the year to 31 March at $5.64m, revealed government figures. This was said to be the result of an increase in the amount of budget Australian visitors and declining numbers of high-spending Korean and Japanese tourists.