Scientists make breakthrough with malaria vaccine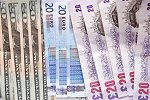 Scientists make breakthrough with malaria vaccine
| | |
| --- | --- |
| Published: | 18 May at 3 PM |
Expats relocating to sub-Saharan African countries might be able to tick malaria off their list of things they are concerned about, as scientists have made a breakthrough in their efforts to find a vaccine against the disease, reports expariatehealthcare.com.

University of California, San Diego (UCSD) scientists have come up with a way to engineer algae so it can produce malaria proteins that help mice develop antibodies against the parasite which causes one of the condition's most severe forms, Plasmodiun falciparum. Initial investigations indicated that this vaccine prevented the illness from being transmitted to the mice.

The study, published in the PLoS One journal, resulted from a collaboration between UCSD School of Medicine's Center for Tropical Medicine and Emerging Infectious Diseases biologists, alongside the San Diego Center for Algae Technology and the Division of Biological Sciences.

Chlamydomonas reinhardtii, utilised as a genetic model organism in a number of international healthcare research laboratories, was used to develop the proteins. A previous UCSD study had shown that this edible green alga was able to produce many complex molecules required for the human body, such as monoclonal antibodies and growth hormones.

As many as two billion people reside in areas of the world where malarial infection is common, which would mean it would be expensive and difficult to inoculate everyone with vaccinations.