Australian employers look overseas for talent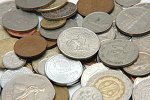 Australian employers look overseas for talent
| | |
| --- | --- |
| Published: | 17 May at 9 AM |
Recent research shows that Australian bosses are looking overseas to fill the skills gap and South Africans are among those in demand, according to the South African.

The data comes from research by the 2011 Borderless Workforce. It also indicated that foreign talent is of huge importance in the skilled manual trade and engineering categories – where the majority of these positions are being taken up by citizens of South Africa, the UK and India.

ManpowerGroup's managing director Lincoln Crawley said that this talent migration is taking place within and across national borders and is growing fast. He explained that employers must manage their talent supply and demand in a sophisticated way in order to win the war for talent.

Crawley went on to say that Australia should be accepting of the 'borderless workforce' idea and understand there is a need for workers from overseas to fill skills gaps. He explained that many Australian companies find a borderless workforce difficult to understand, but added that the fact is the country doesn't have enough of the necessary skills to ensure current projects are sustained.

The research also revealed that some territories have accepted the borderless workforce concept more than others. Western Australia is ahead of the rest of the country with 47 per cent of employers taking on foreign workers.