More South African professionals considering emigrating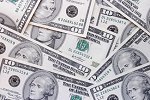 More South African professionals considering emigrating
| | |
| --- | --- |
| Published: | 16 May at 6 PM |
A new survey of almost 6,000 South African graduate professionals reveals that many of these people are again considering emigrating, largely due to ongoing and rising crime, education and healthcare concerns, reports Engineering News.

The latest PPS Graduate Professionals Confidence Index reveals that there has been a six per cent decline year-on-year, from 84 per cent to 78 per cent, in the amount of professionals who feel sure they will remain in the country for the foreseeable future.

Compiled quarterly using answers from professionals such as lawyers, accountants, engineers and doctors, the confidence figure had also fallen by five per cent compared to the three months previously. Gerhard Joubert, the head of marketing and a stakeholder at PPS, described the fall as a concern, particularly as it came off a high base.

Among the main worrying points were that professionals appeared to have little confidence in the country's education standards improving in the five years ahead, with an overwhelming 94 per cent of respondents citing the lack of science and mathematics graduates as a concern.

Meanwhile, confidence that the jobless rate would improve during the next five years dropped year-on-year by four per cent to 42 per cent, while confidence in the healthcare system's future for the same time period declined on a year-to-year basis by five per cent to 45 per cent. Confidence in crime rates getting better fell from 45 per cent to 43 per cent a year ago.