Workers not keen on Western Australia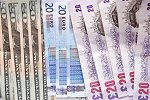 Workers not keen on Western Australia
| | |
| --- | --- |
| Published: | 15 May at 11 AM |
Too many workers are of the opinion that Western Australia is too far away and many who do move there because of higher wages can't get used to the heat and isolation, said Peter Collier, the Australian training and workforce development minister, reports The Australian.

As one of the country's largest labour hire companies urged against reliance on foreign workers, Mr Collier gave his views on the difficulties of attracting and retaining people to work in the state's booming resources industry. He explained that there are massive movements from New South Wales to Queensland, but that many workers feels like Western Australia is "the end of the world".

The government had undergone an information campaign in order to assure people that Western Australia had mobile phone coverage, internet access and other services that are widely used along the east coast. Mr Collier said that attracting them is already hard and, even though there is a potential of earning $150,000 per year in some jobs, there is a reality check when the temperatures and isolation become apparent.

Chris Sutherland, the managing director of Programmed Group, which has hire division offices all over Australia, said the massive shortfalls in labour in the state could be filled by Australians rather than people from other countries. He explained that if their clients provide sufficient opportunity to train existing workers in the job or specialist equipment requirements of the operation or project, then the country has enough people to fill the gaps.