Expat groups can help movers settle in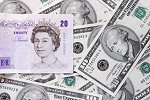 Expat groups can help movers settle in
| | |
| --- | --- |
| Published: | 14 May at 2 PM |
Britons planning to move overseas should consider how they intend to meet new people, advised an expert.

HiFX reported that as large numbers of emigrants make the big move into the unknown when moving overseas, there can be problems settling in if they only know a few people. InternationalLiving.com's executive editor Jennifer Stevens said that as long as people go into the move with a "sense of adventure" they are likely to be able to make new friends, adding that most destinations are friendlier and more welcoming than many expats may expect.

However, Ms Stevens also gave some advice to emigrants regarding making the transition to a new country as smooth as possible. She said that she would recommend finding a destination which has some kind of expat community already living there.

She went on to say that many of these expat groups have monthly gatherings or do activities for charities, which can be a good way to socialise with other Brits and meet new friends. She also pointed out that these people can help newcomers with settling in, make suggestions and give advice.

But she also highlighted the fact that people shouldn't only try and interact with expats from similar background, adding that it is important to try and integrate to the new country by mingling with the locals as well as migrants from other parts of the world.