More Brits expected to emigrate to Spain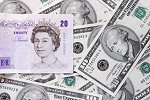 More Brits expected to emigrate to Spain
| | |
| --- | --- |
| Published: | 10 May at 6 PM |
Lloyds TSB's latest International Wealth survey has predicted that the number of UK nationals moving abroad is expected to go up during the two years ahead, with an increasing number considering Spain, reports This Is Tamworth.

The survey revealed that roughly 19 per cent of people with investments and savings over £ 250,000 are thinking about moving abroad, a rise of 17 per cent from six months ago and 14 per cent at the same time last year. The latest figures have proposed that more than half of these people could move to a new country in search of an improved lifestyle by 2014.

With many Brits planning to quit the UK, stating that the only way they would reconsider was if the country reduced taxes, improved public services such as education and healthcare and cut businesses' regulatory red tape, Brits moving overseas during the next two years is certain to increase the demand for houses abroad, especially in the expat hotspot of Spain.

While UK nationals Brits have continually been among the most loyal visitors to Spain, foreign buyers from other strong European nations are rising - with buyers of Spanish homes by Norwegians increasing by 61 per cent and Swedes by 46 per cent.