French election result could cause exodus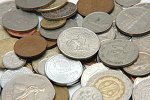 French election result could cause exodus
| | |
| --- | --- |
| Published: | 9 May at 12 PM |
Francois Hollande's victory in last weekend's French elections will see the country undertake and new tax regime, and the expected increase in taxes could lead to more French citizens thinking about moving abroad, reports the NuWire Investor.

Further austerity measures will be introduced in France, and real estate experts in London anticipate that many people with sufficient finances may opt to use their spending power in more favourable markets. The new president's proposed tax plan would see the country's wealthy citizens faced with numerous tax hikes.

Many of these well-off citizens are predicted to use their considerable purchasing power to join the UK's already sizable French expat community. The London property market may now see an influx of people from across the Channel looking to buy or rent because of the tax increases in their homeland.

Real estate firm Knight Frank has discovered that in areas such as South Kensington investors from France were the second largest group after UK buyers during the first quarter of 2012, making up eight per cent of all property purchases. To date this year, the company says that French clients' enquiries have gone up by eight per cent.

Douglas & Gordon, another Kensington agent, have received so many enquiries from French purchasers that they have now taken on four French staff. The area has always been popular among the French, and with the results of the French election, this popularity may grow even further.