Fewer Israelis moving to the US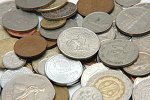 Fewer Israelis moving to the US
The Jewish Daily Forward has reported that fewer Israelis are emigrating to the US, while an increasing number of American Jews and other Israelis living abroad are heading back to their homeland.

The immigration figures will come as positive news for Israel, which has put a lot of effort into ensuring trying to persuade its citizens to remain where they are. However, some analysts feel the immigration data could be more of a reflection of the economic woes in the US than Israel's growing attractiveness. Sociologist Lilach Lev Ari said that Israelis are more likely to respond to pull factors from overseas than push factors from home.

Immigration statistics published by the US Citizen and Immigration Services (USCIS) in April indicate that the amount of Israeli natives looking to stay in the US has been declining. The number of Israelis who were granted legal permanent residence in the US last year hit an all-time low of 3,826 – falling from a high of almost 6,000 in 2006.

Analysing the data further reveals that there is a correlation between the state of the US job market and Israeli immigration to the country. The number of the Israelis making the move to the US has been declining steadily since 2008, at the same time the recession kicked in, bringing massive redundancies and soaring unemployment figures.