More Chinese emigrating to US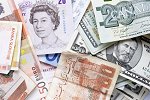 More Chinese emigrating to US
Latest US government statistics have revealed that 16,000 more Chinese immigrants arrived in the country last year than in 2010, reports workpermit.com.

Data from the US Citizenship and Immigration Services reveals that the US handed out green cards to over 1.06 million immigrants last year, of which 87,000 were to Chinese citizens. As with 2010, the largest amount of immigrants arrived from Mexico, India and China, but it was the latter's immigration to the US which represented the biggest increase.

Chinese immigrants made up 8.2 per cent of the overall number of immigrants to the US in 2011, a rise of 1.4 per cent from the previous year. There was a rise in immigration from Chinese, Vietnamese and Cuban nationals; these were the only three immigration source nations who emigrated in greater numbers.

Meanwhile, the proportion of females arriving in the US from other nations was considerably higher than their male counterparts. Figures reveal that in 2011, 580,000 female migrants arrived in the US in comparison with 480,000 male migrants.

Immigrants under the age of 24 made up one-third of new arrivals, but the median age of immigrants to the country was 31. In addition, US immigration revealed 772 of the 1,885 investment immigration applications were from China in 2010. Over 50 per cent of millionaires in China are either considering moving overseas or have already begun the process, according to a recent poll.