Greeks look abroad for brighter future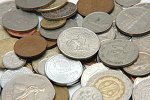 Greeks look abroad for brighter future
Following a fifth consecutive year of recession, many Greeks have decided to seek brighter fortunes abroad, according to the Greek Reporter.

A recent study carried out by Thessaloniki University has revealed that a large majority of these emigrants, and those who are looking to leave, are from younger generations. Among the most popular destinations are Australia, China, Iran and Russia. However, this drive to leave Greece also seems to be somewhat curbed by a fear of the unknown, as well as moving away from family.

Another survey, published by the Athens Parthenon University, reveals that 70 per cent of young Greeks want to leave their troubled country in the hope of a better future, yet fewer than 20 per cent have actually done anything to prepare for leaving.

The Focus Bari company quizzed 444 people between the ages of 18 and 24, with the findings showing that 76 per cent of those who were interviewed are of the opinion that leaving their recession-struck country would be the best way to respond to the economic crisis.

But for the majority of them, talk of leaving seems like a dream which cannot come true. Just over half of interviewees (53 per cent) said they had thought about leaving the country, but just 17 per cent said they had either resolved to leave Greece or that they had begun preparatory actions.