Hong Kong losing out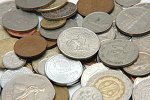 Hong Kong losing out
| | |
| --- | --- |
| Published: | 20 Mar at 12 PM |
A shortage of places in English language school places is hurting expatriate families in Hong Kong and damaging the reputation of the city as a regional hub for business, say parents and lobby groups.

The severity of the problem is driving some firms to looks at alternatives like Bangkok, Shanghai and Singapore, they say. The Oman Daily Observer reports that the International Chambers of Commerce have joined forces to apply pressure on Hong Kong to start to act on the issue, but say their pleas are not being listened to.

The semi-autonomous Chinese territory had the unwanted distinction of being in assignment services company Brookfield Global Relocation's Top 20 table of most challenging destinations last year, with schooling listed as the major problem. The American Chambers of Commerce's education affairs group chairwoman Janet de Silva said that this remains the number one issue that overseas firms are faced with in growing their business in Hong Kong.

Immigration department figures reveal that the number of UK and US passport holders that were issued with employment visas for Hong Kong rose by 42.48 per cent between 2009 and 2011, as more people are attracted to the city because it is a gateway to the growing Chinese market.

However, the language schools at the former British colony have found it difficult to keep up with the demand because of land shortages, funding problems and red tape. The average school waiting list has around 100 names on it, while just two English language schools that are funded by the state had any spare places at the beginning of the year, according to relocation specialists and school data.